Beneficial Insectary mass-rears biological pest control agents that explicitly address the natural management of Fungus Gnats.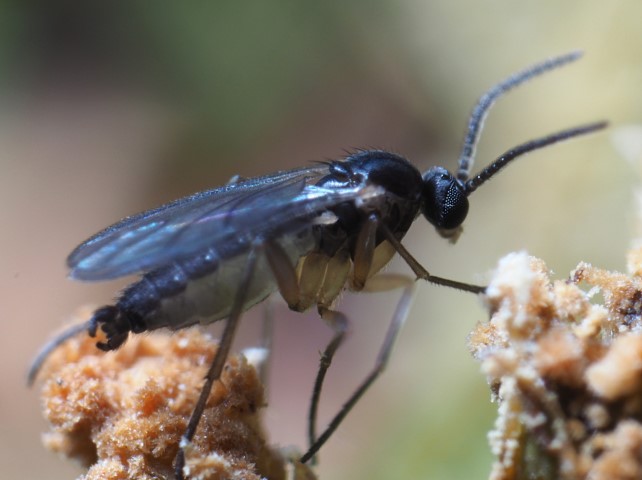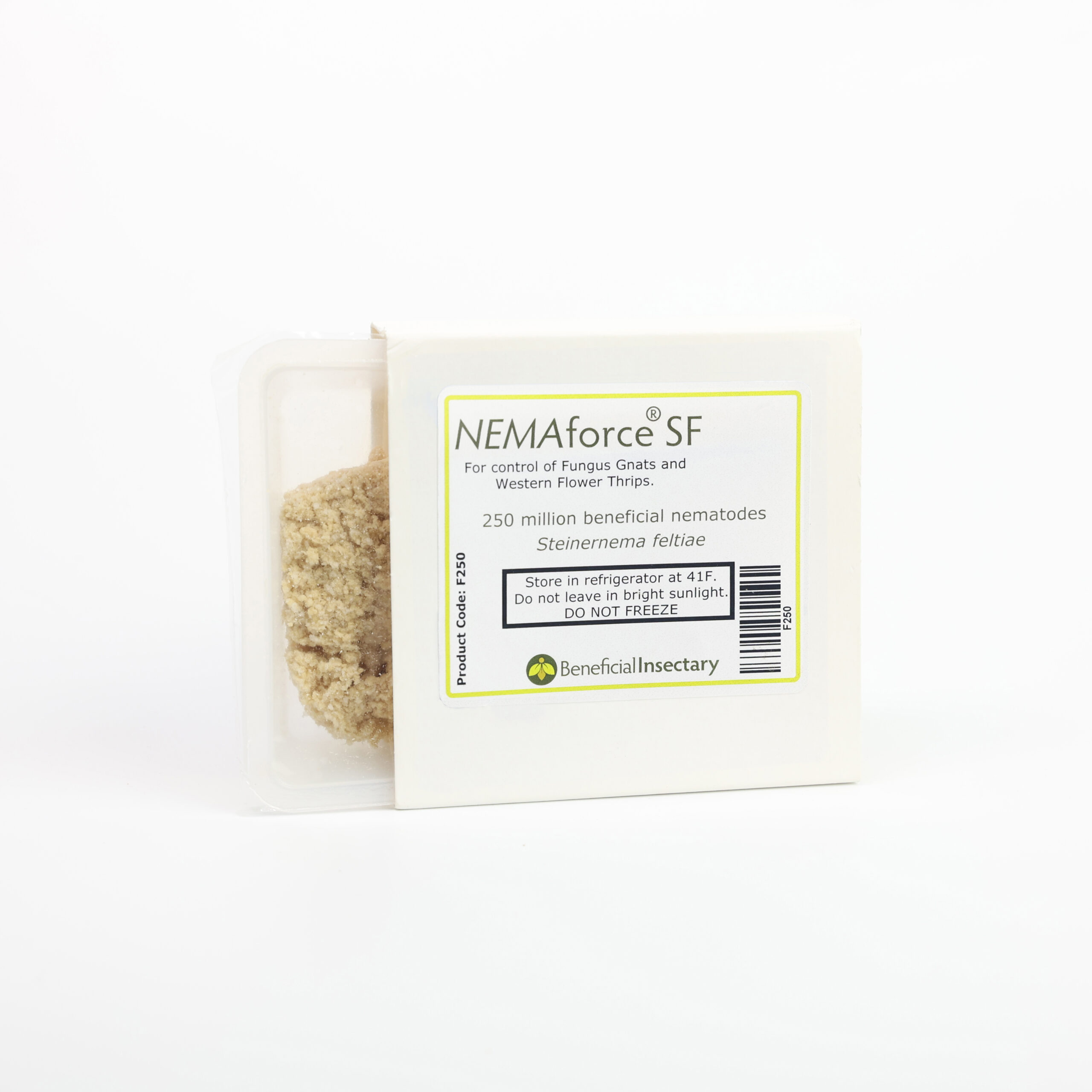 NEMAforce™ SF
NEMAforce™ SF is the product of choice when your problems concern more active, shallowly occurring pests: fungus gnats, western flower thrips, etc. The active ingredient, Steinernema feltiae nematodes, feature a shallowly-present habit (0-3″) and an intermediate active-hunting "cruising" characteristic which may make them superior to many other species for the purposes specified.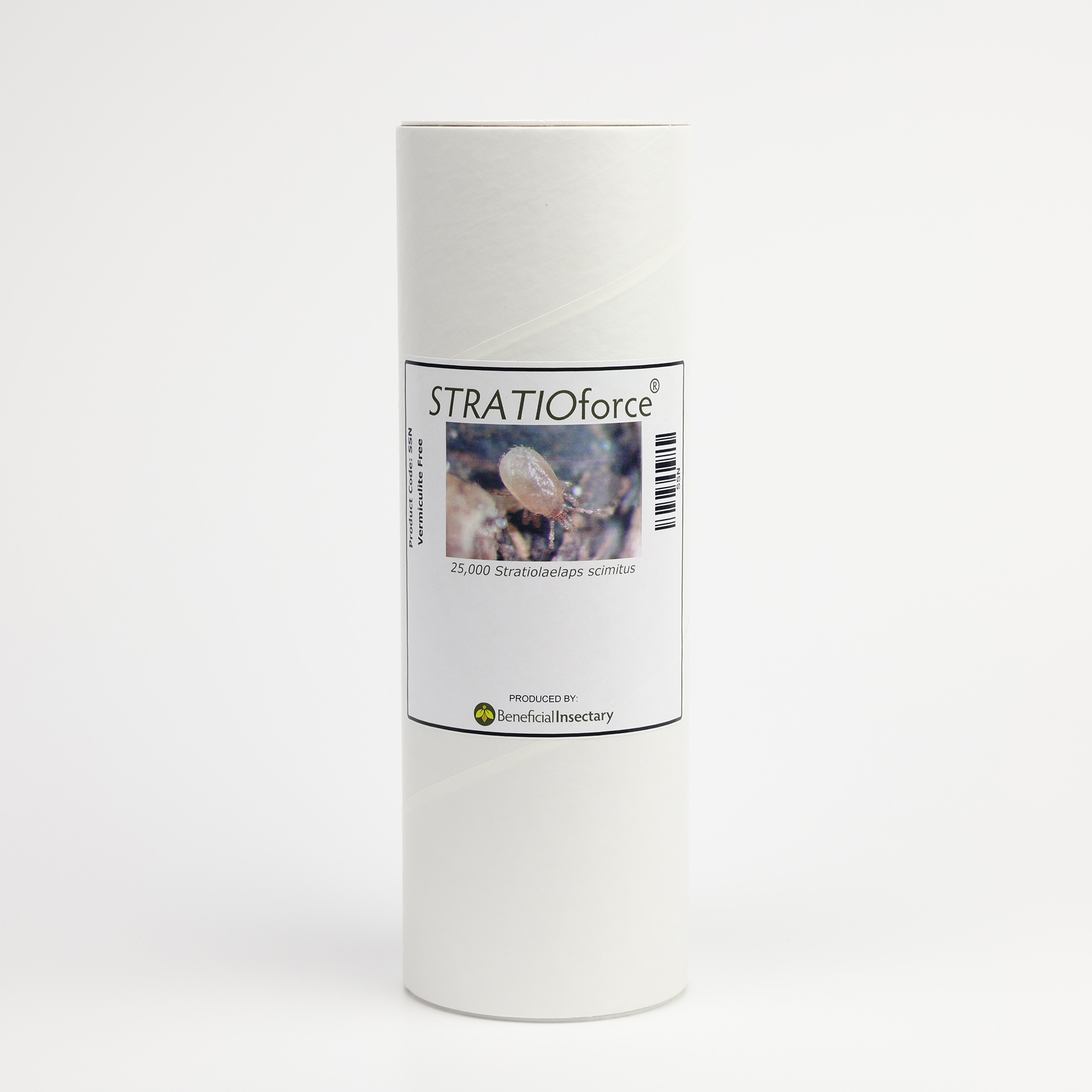 STRATIOforce™
(Stratiolaelaps scimitus) These predatory mites are essential to a successful thrips control program. Also great against fungus gnats.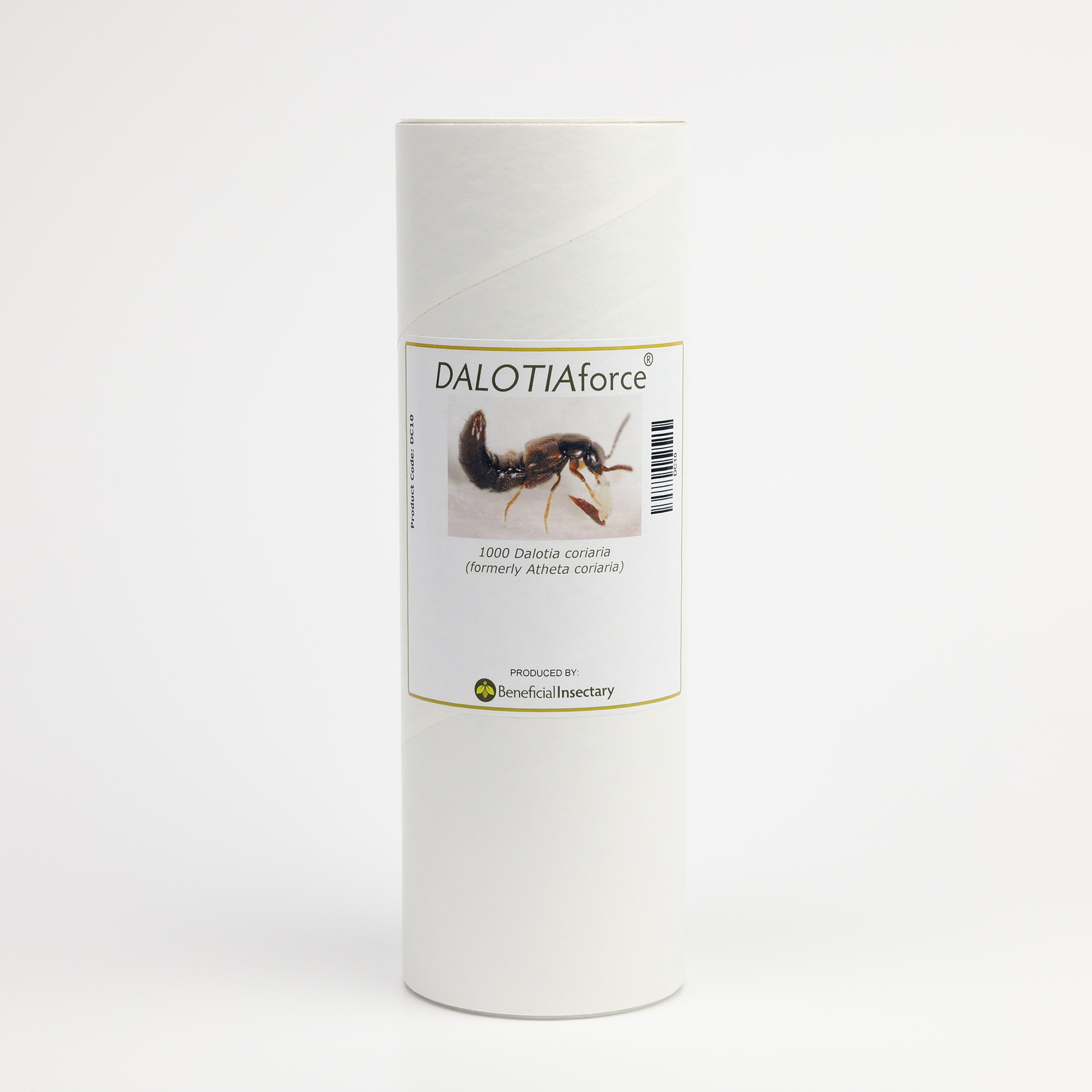 DALOTIAforce™
(Dalotia coriaria) This aggressive rove beetle is the perfect choice for long-term aggressive control of various soil-dwelling, soil-borne pests.