Beneficial Insectary mass-rears biological pest control agents that explicitly address the natural management of mealybugs.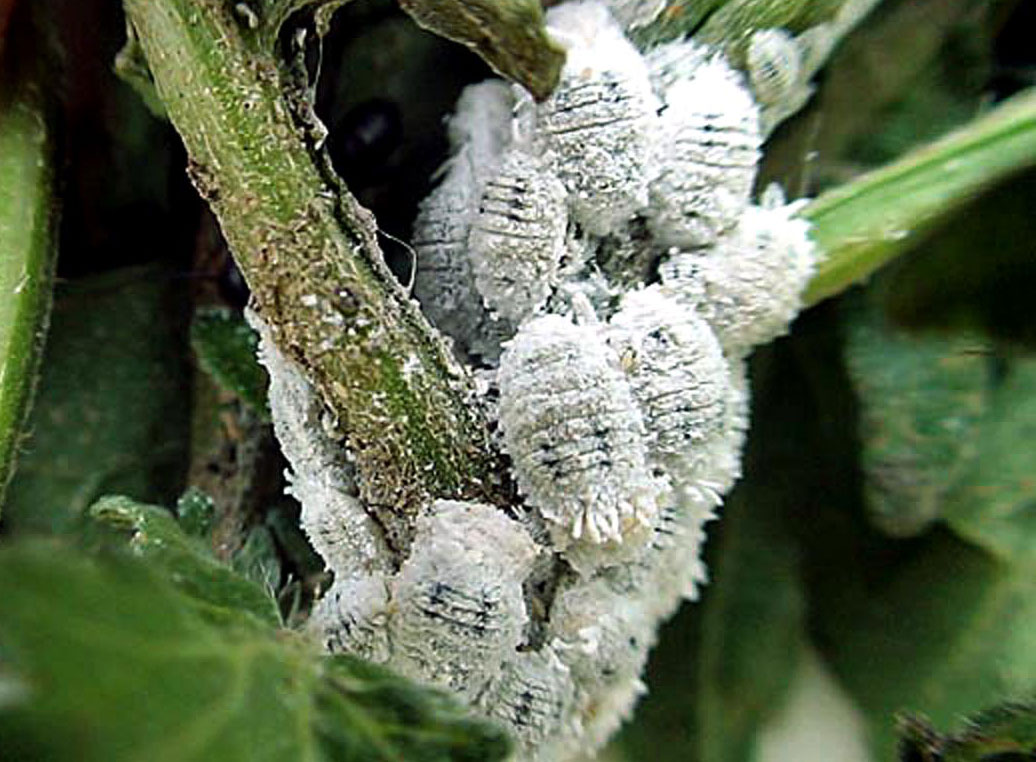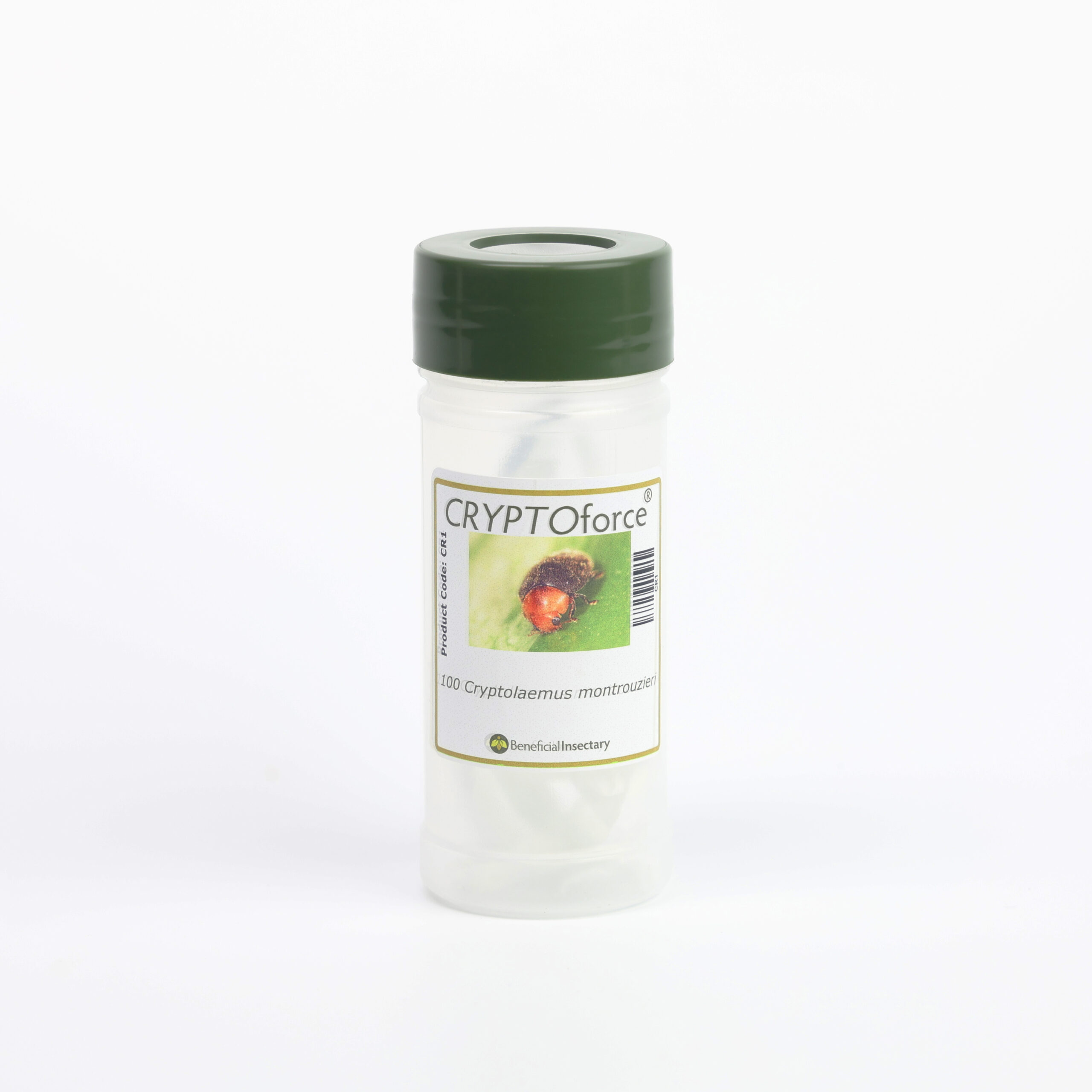 CRYPTOforce™
(Cryptolaemus montrouzieri) These outstanding beetles destroy mealybug populations and have been known to start on other scale species afterward.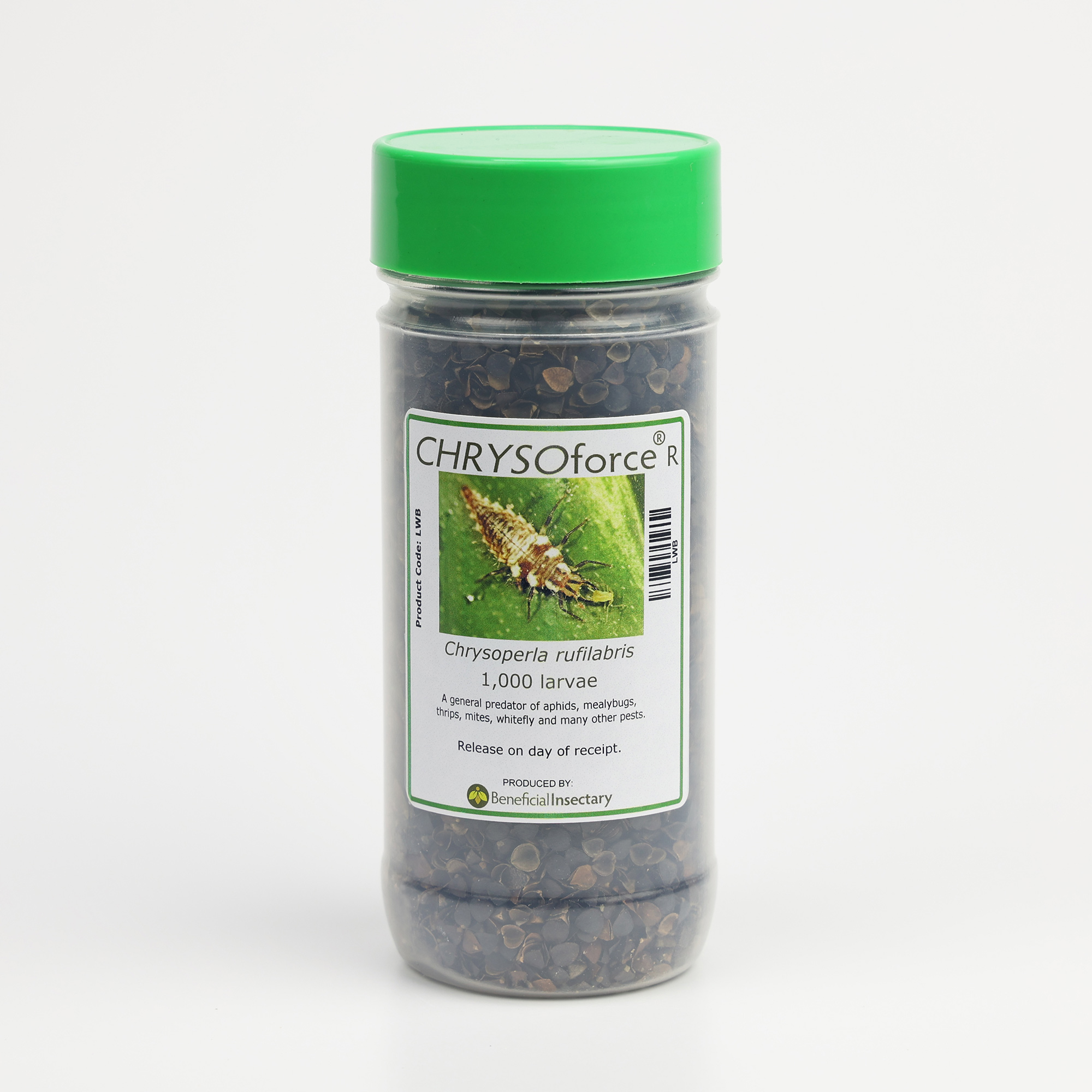 CHRYSOforce™ R
Green lacewings (Chrysoperla rufilabris) are aggressive predators of aphids and other soft-bodied pests. Larvae are ideal for faster control.