IPM
Integrated Pest Management
Integrated Pest Management (IPM) is focused on the long-term prevention of crop damage from pests and diseases by combining a structured combination of tactics including cultural practices, selection of resistant cultivars, manipulation of habitat and biological control.
Our elite team of IPM professionals encourage the use of chemical control measures only when absolutely needed and according to established guidelines. When applications are made, the goal is the removal of only the target organisms by avoiding the use of broad-spectrum insecticides. Human health, nontarget organisms, the environment and other factors are used when pest control measures are selected and applied.
The tactics used in IPM can be illustrated best with the IPM Pyramid. This icon shows the order in which control measures should be taken.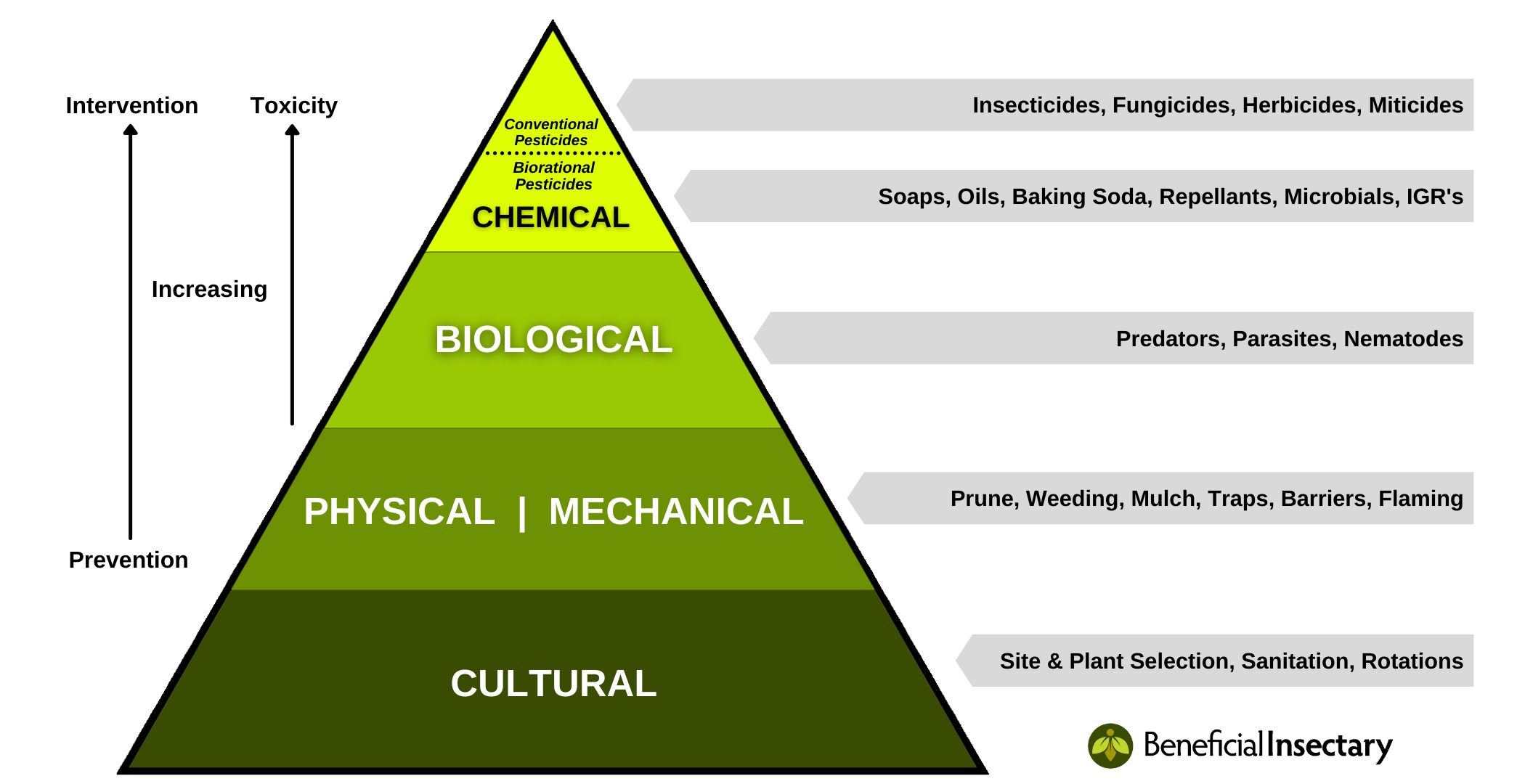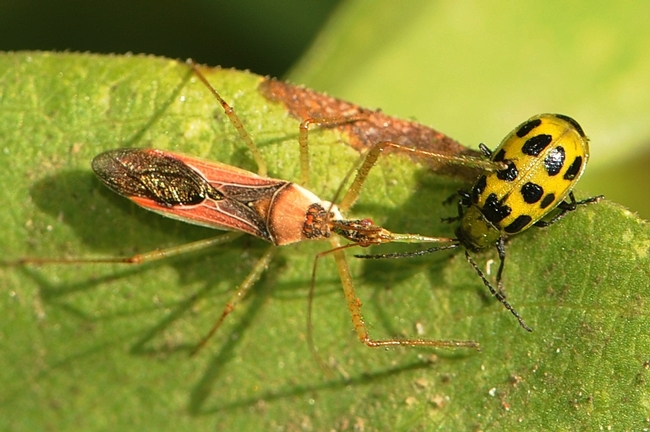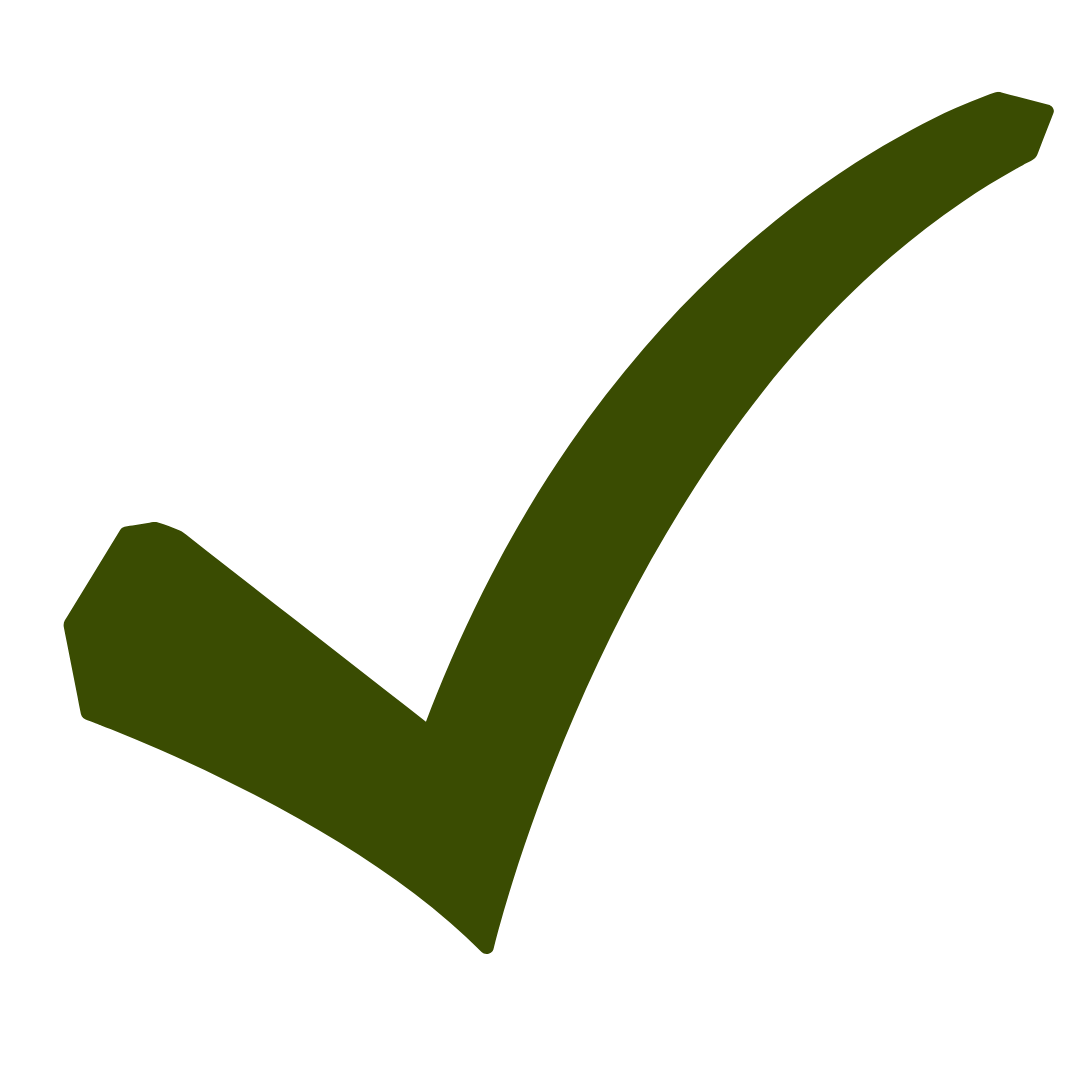 Definition
The use of a population of one organism to reduce the population of another invading organism.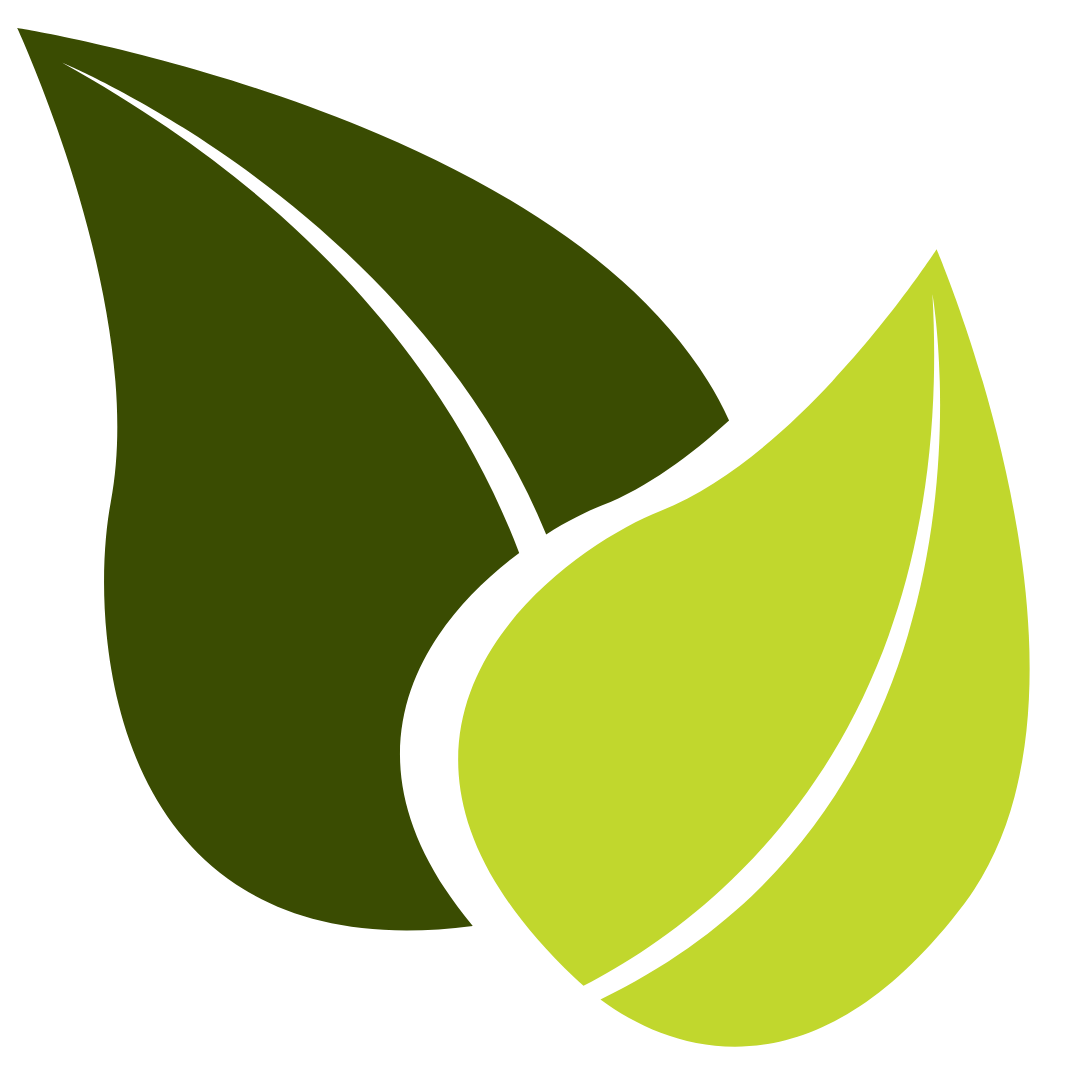 Biological Control is the use of living natural enemies for the control of plant pests. It is an action taken by people using enemies or antagonistic organisms to kill or disrupt the feeding of plant parasites. These beneficial organisms may be predators, parasites, parasitoids, pathogens, or competitors of the target pest. The efficacy of a biocontrol program hinges upon prevention, and relies on having cultural and physical controls in place. Biological Control is another tool in the toolbox of IPM. It is not intended to replace or add a shortcut to the IPM approach.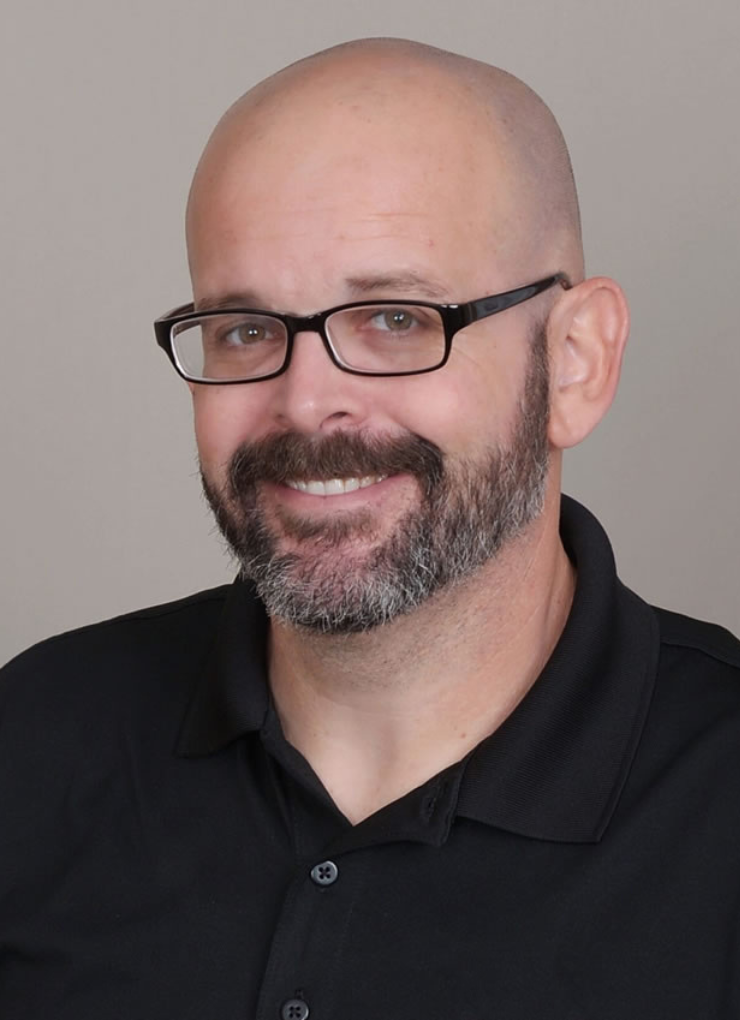 Kelly Vance
Director of Business Development
Kelly joined Beneficial Insectary in 2016 after a lifelong career in pest management. His experience includes household, landscape, turf and greenhouse IPM. Kelly serves as the Technical Lead for the IPM Team and oversees the activity of the Specialists, works closely with distributors and allied industry companies and contributes to supporting literature and other training materials.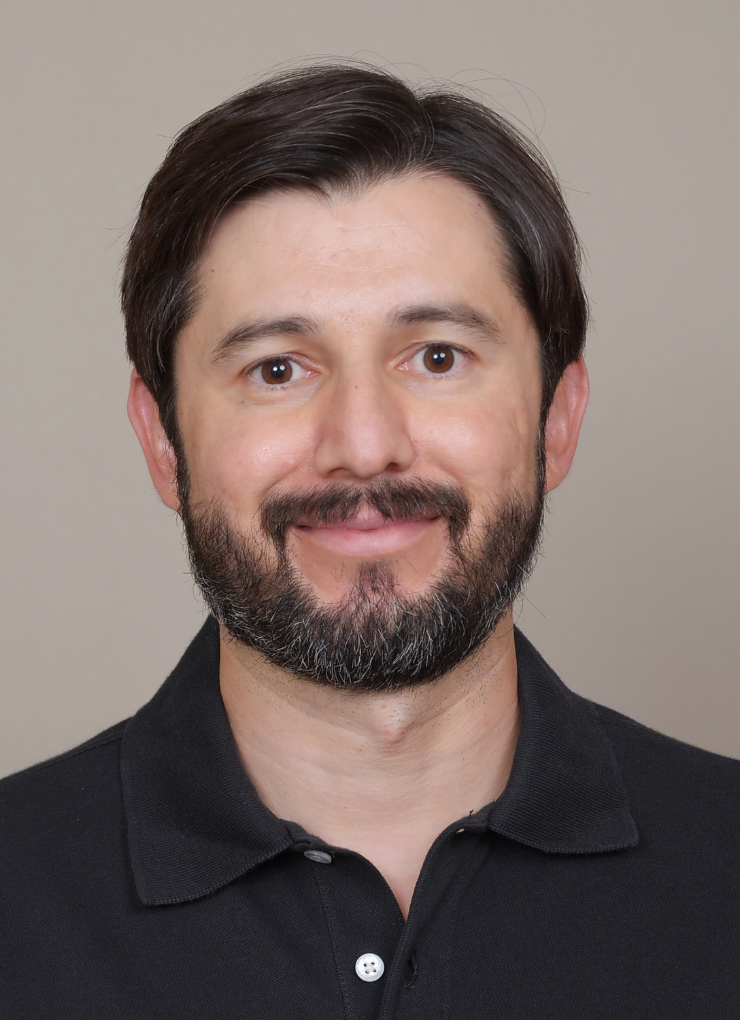 Jose Morales
US Sales Manager
José Morales joined Biobest in January 2017 as the Tomato Specialist where he worked with growers and IPM staff by ensuring the right products were used effectively at the right time. In January 2020 he progressed to Regional Sales Manager – Southwest and relocated to Los Angeles, CA. from Denver, CO. On September 1, 2022, he and the southwest team merged over to Beneficial Insectary. He is now evolving to Sales Manager USA, where he is excited to continue the BI mission to develop further use of biological controls for Better Pest Management in both indoor and outdoor crops. During his time with Biobest José pursued his M.B.A. while traveling and serving his customers, and after two and half years he completed the program from Colorado State University in December 2021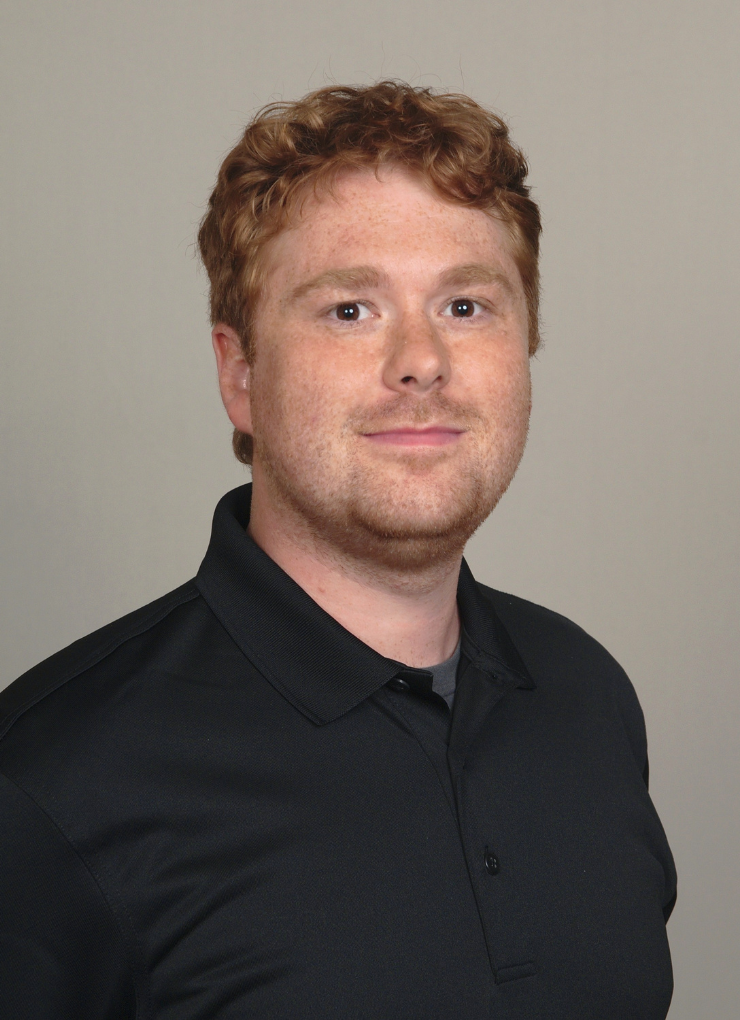 Cody Seals
US Product Manager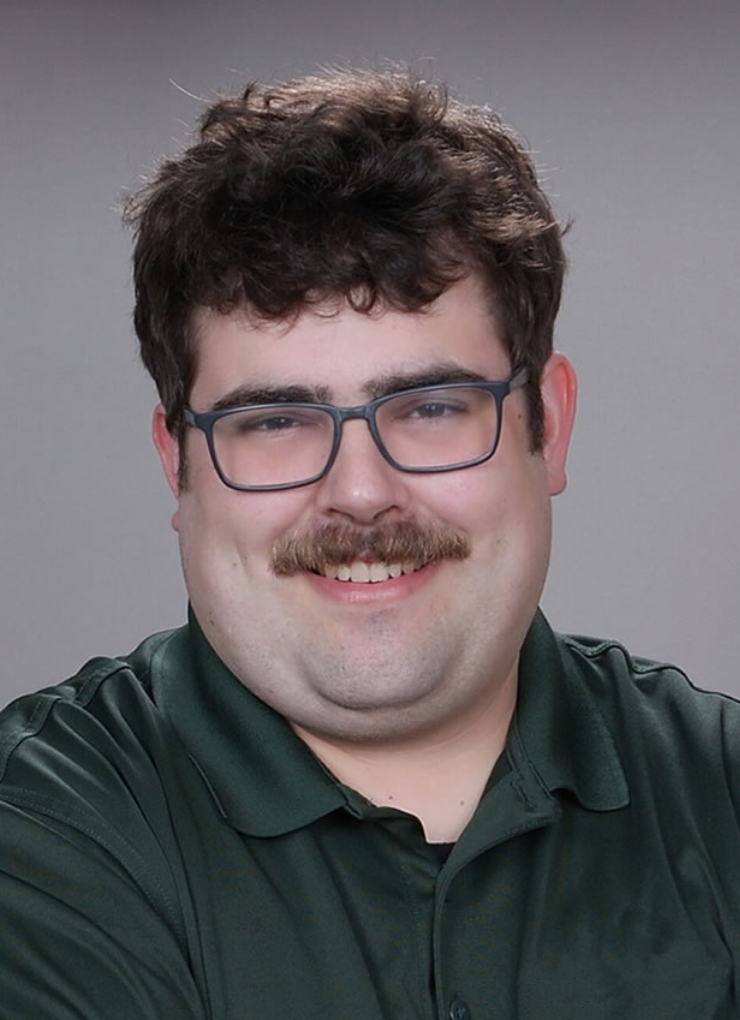 Erik Van Der Sluys
IPM Technical Lead
While working on a degree in Ecological Systems, Erik worked as a farm manager of a small two acre location in Seattle. After graduation, he got a job as a grower for a medicinal cannabis facility in Seattle. He then transferred to an ornamentals greenhouse in the Willamette Valley for a few years, where he gained the majority of his working knowledge using natural predators for pest management. Now working with the solutions, he provides to his clients all over the country.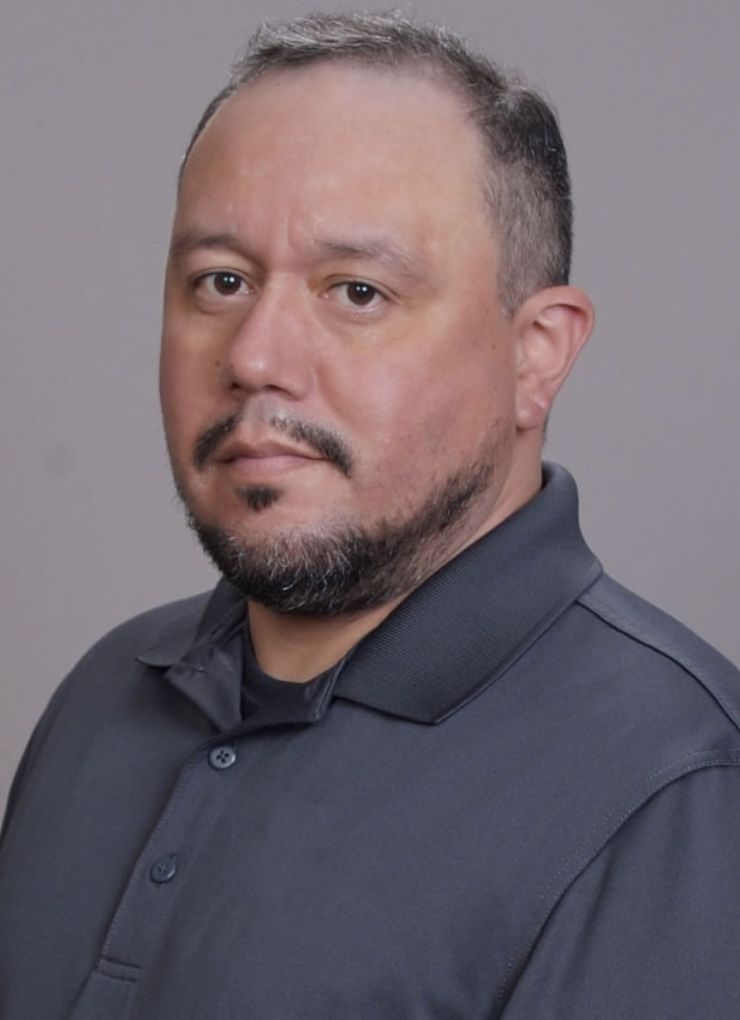 Saul began his agriculture work in vineyard and winery operations on the Central California coast.  After deciding to focus his career on crop protection he moved north where he managed IPM programs at Monterey Mushroom Company and Jacobs Farm/Del Cabo.  This work led to a position as IPM Manager at Harborside Farms where he directed their bio-intensive greenhouse cannabis IPM program.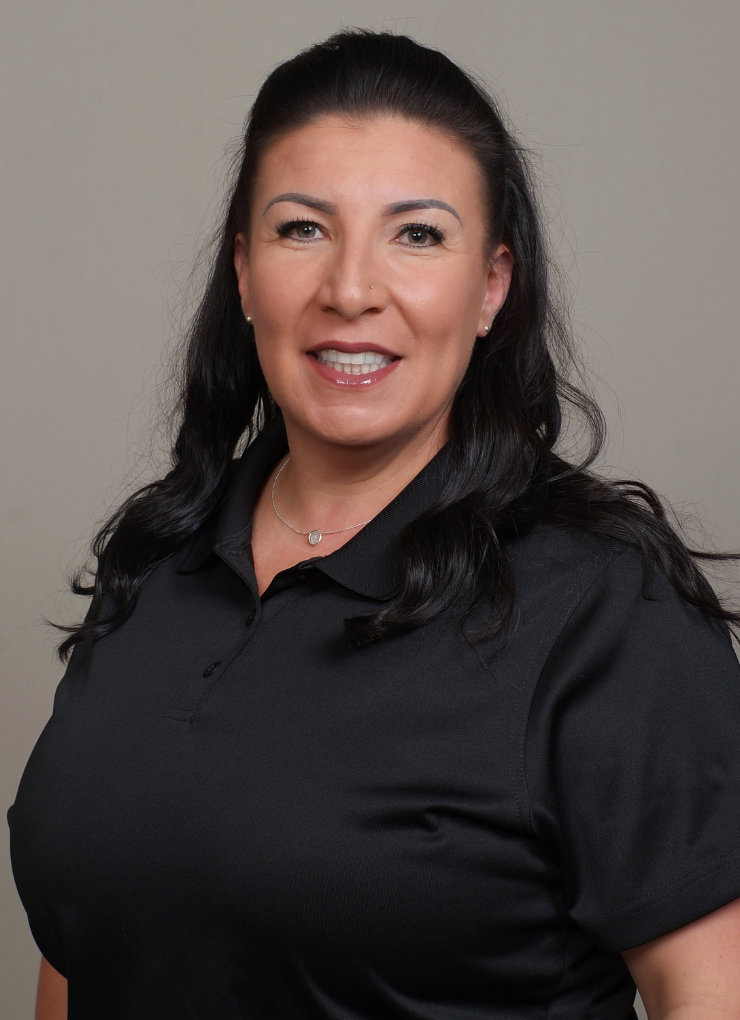 Abbie Rosenthal
IPM Technical Specialist
Abbie has a degree in Agriculture Science. Where she has continued her passion in the agriculture industry. She continues to help farmers and ranchers grow a more sustainable crop with utilizing natural resources.
Tyler Leidig
IPM Specialist
Tyler Leidig joined Biobest in September 2019 as a technical sales representative servicing California and surrounding states. Tyler grew up in Monterey California Tyler and has worked extensively with both Outdoor and indoor cropping systems. Tyler received his Bachelor of Science (BS) from California Polytechnic State University with a degree in crop production and crop protection sciences. In his past Tyler was involved in Strawberry production of over 500 acres in Northern California as well as working as a grower of vegetable transplants. Tyler recently relocated to Los Angeles, CA. in September 2021 where he is now responsible for Southern California growing regions.