Beneficial Insectary mass-rears biological pest control agents that explicitly address the natural management of Thrips.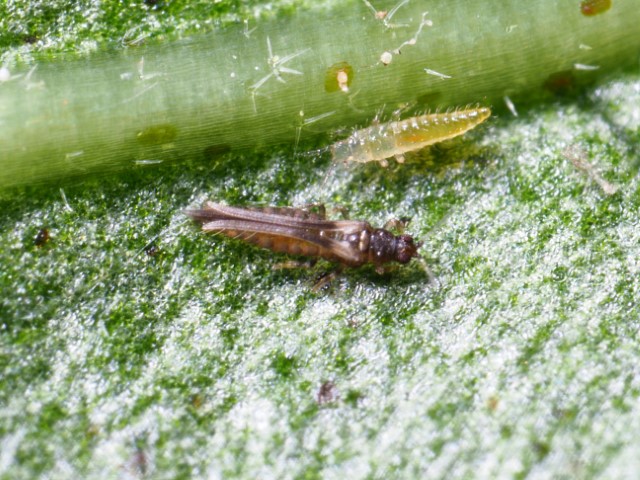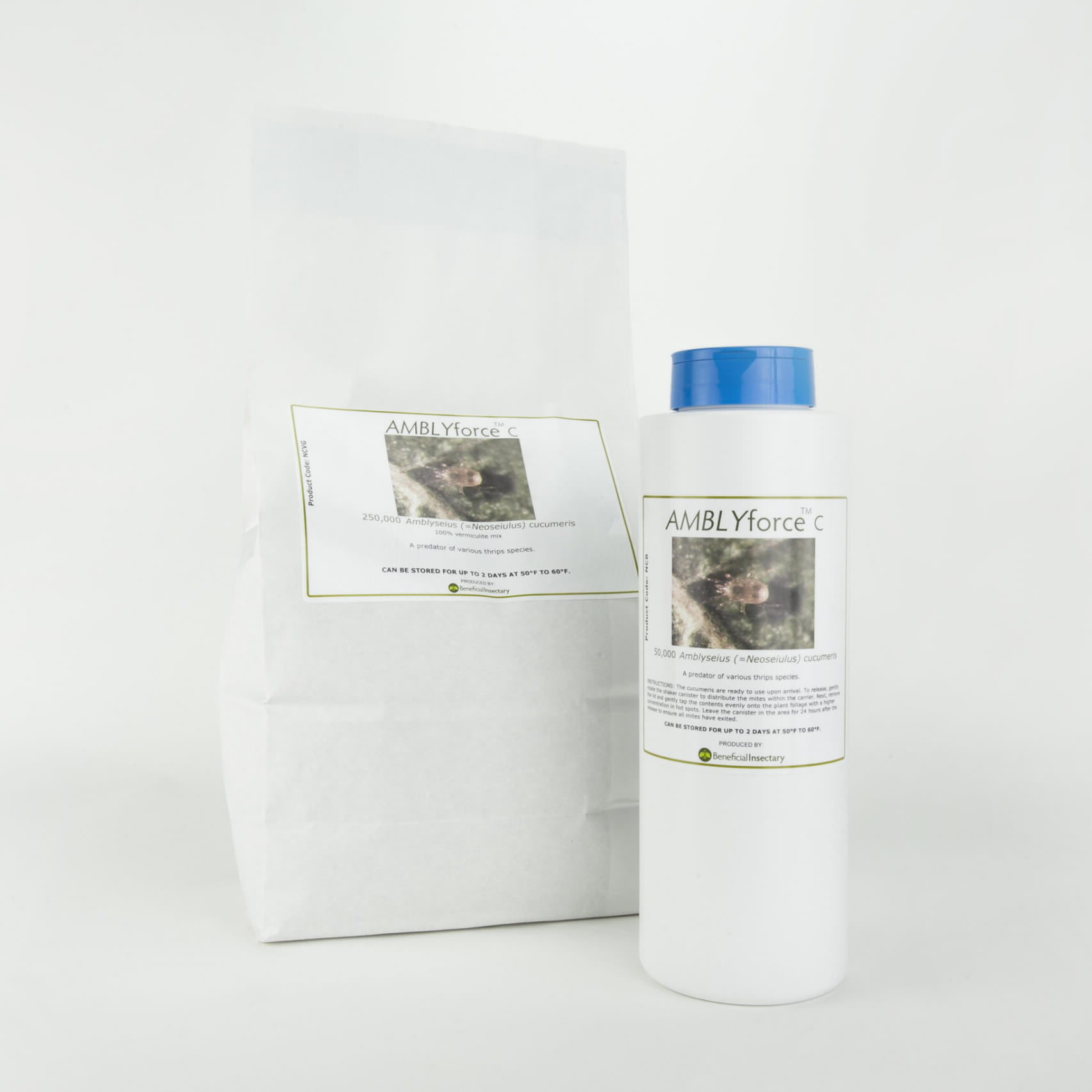 AMBLYforce™ C
(Amblyseius cucumeris)These predatory mites are a keystone in a well-run successful thrips control program. Use these units for control.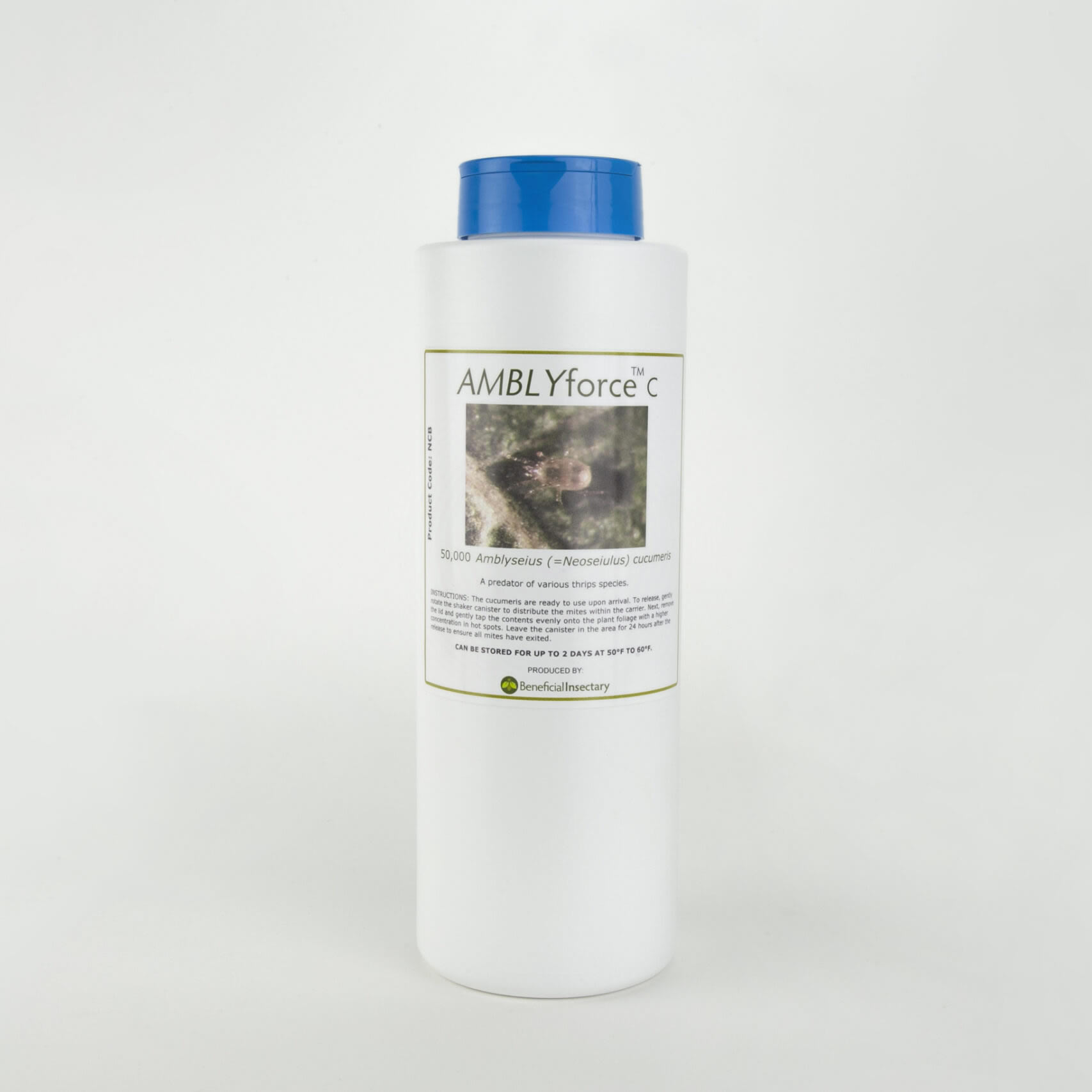 AMBLYforce™ S
These predatory mites can impact whiteflies and mites.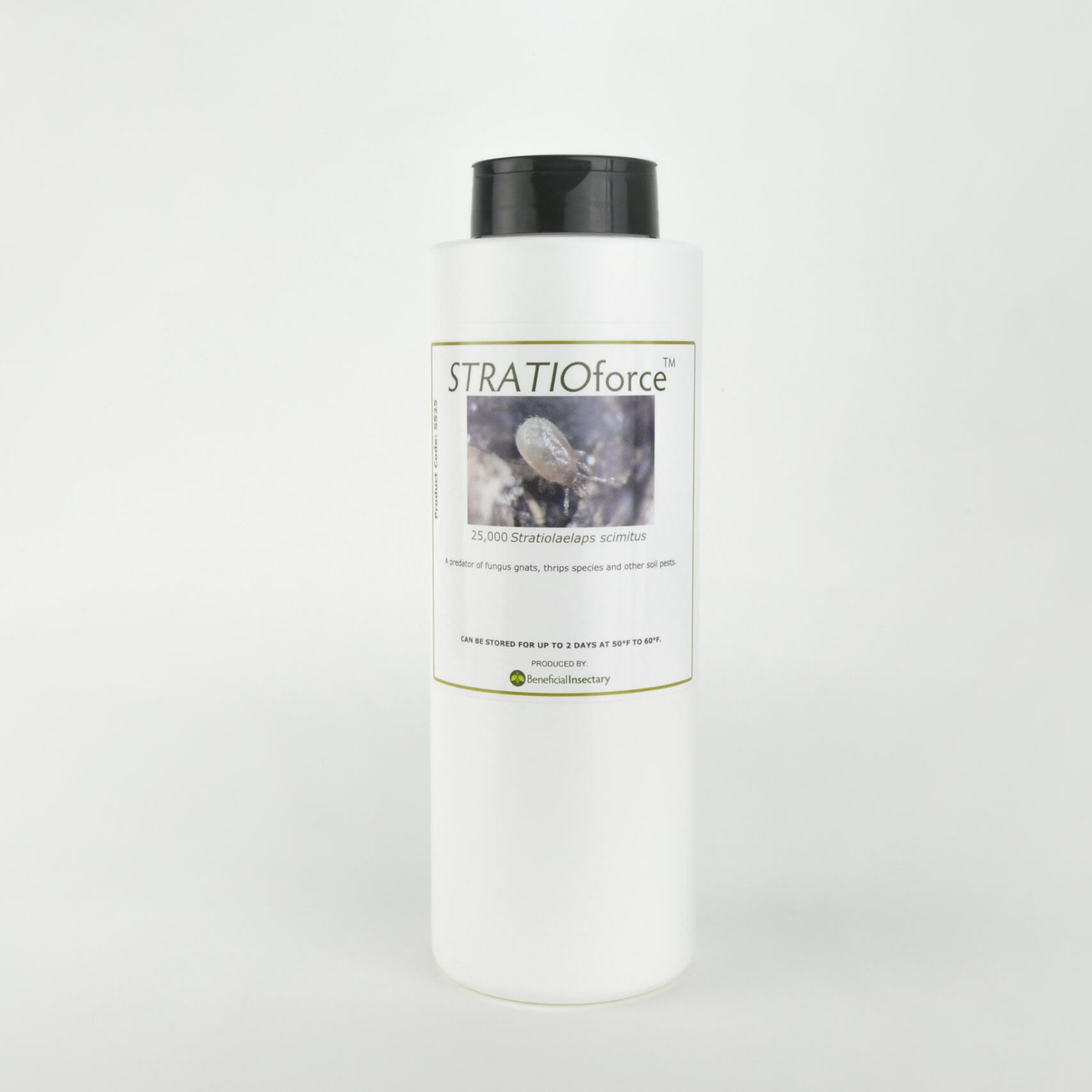 STRATIOforce™
(Stratiolaelaps scimitus)These predatory mites are essential to a successful thrips control program. Also great against fungus gnats.
ORIUSforce™
(Orius insidious)These true bugs are very aggressive and capable of going after thrips within flower buds. May also consume other prey.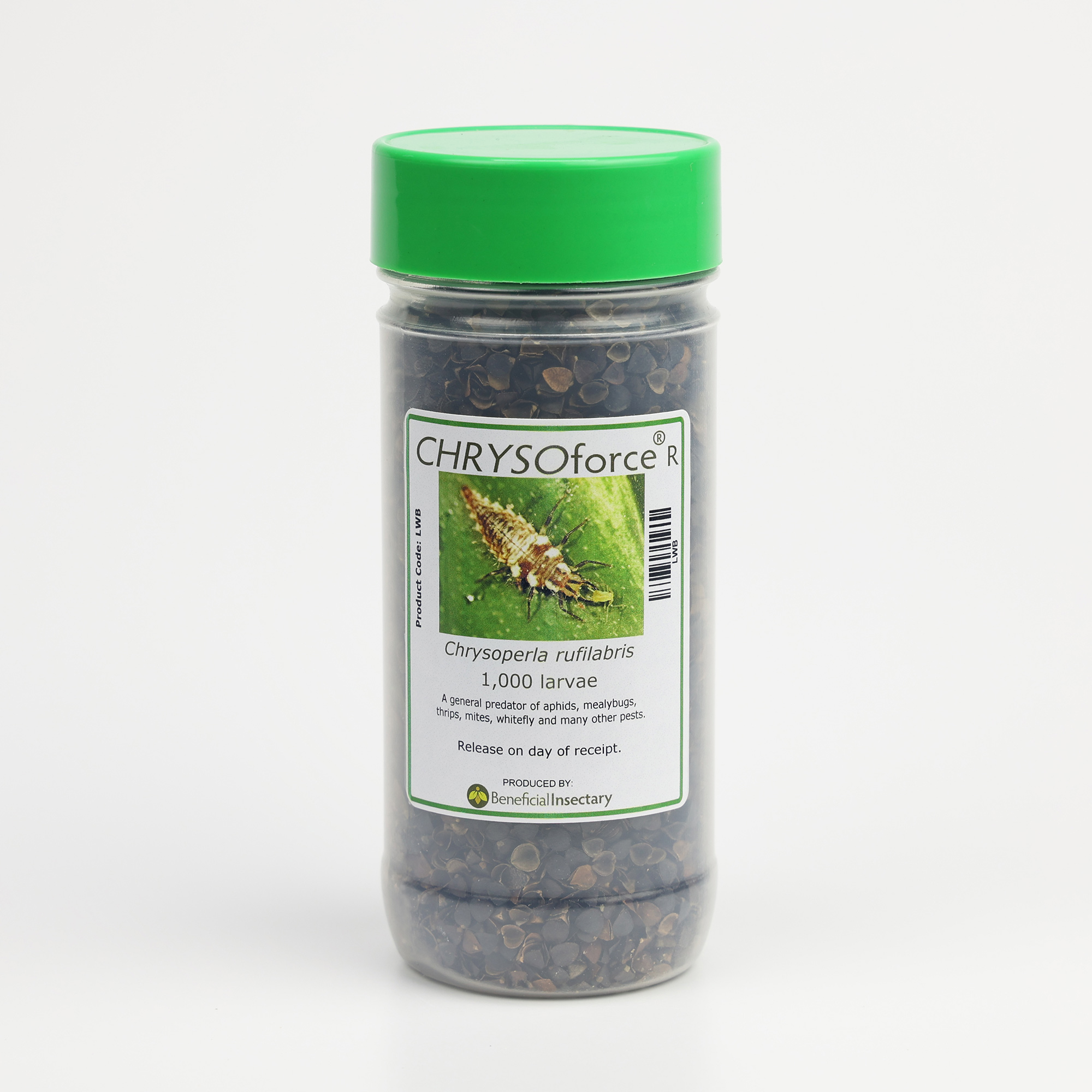 CHRYSOforce™ R
(Chrysoperla rufilabris) Green lacewings are aggressive predators of aphids and other soft-bodied pests. Larvae are ideal for faster control.