Beneficial Insectary mass-rears biological pest control agents that explicitly address the natural management of spider mites, broad mites, russet mites, and other mite pests. Several species of mites can be anything from occasional to major pests of crop plants.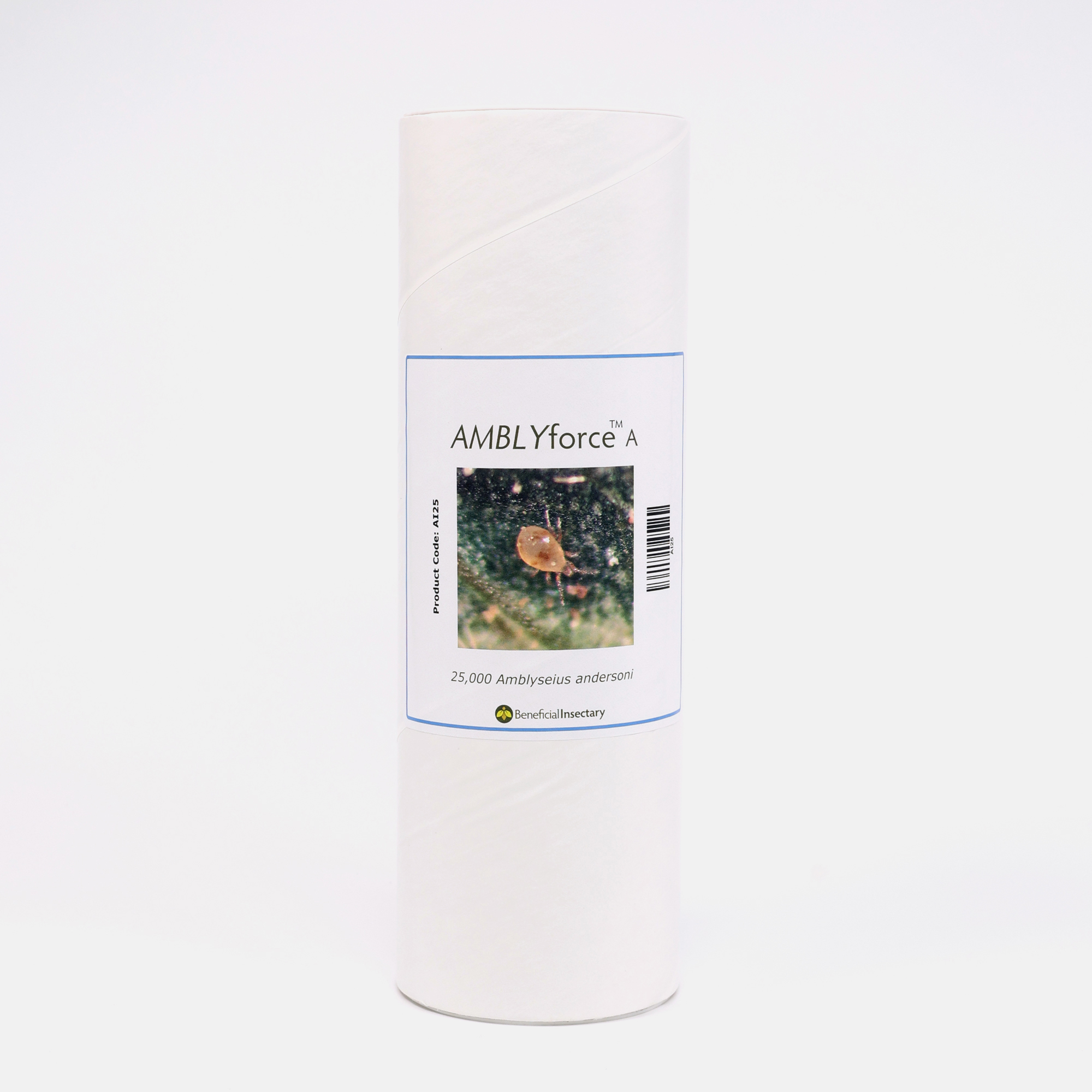 AMBLYforce™ A
Amblyseius andersoni can be used indoors and outdoors on many host plants. They can treat many types of spider mites and other mite pests.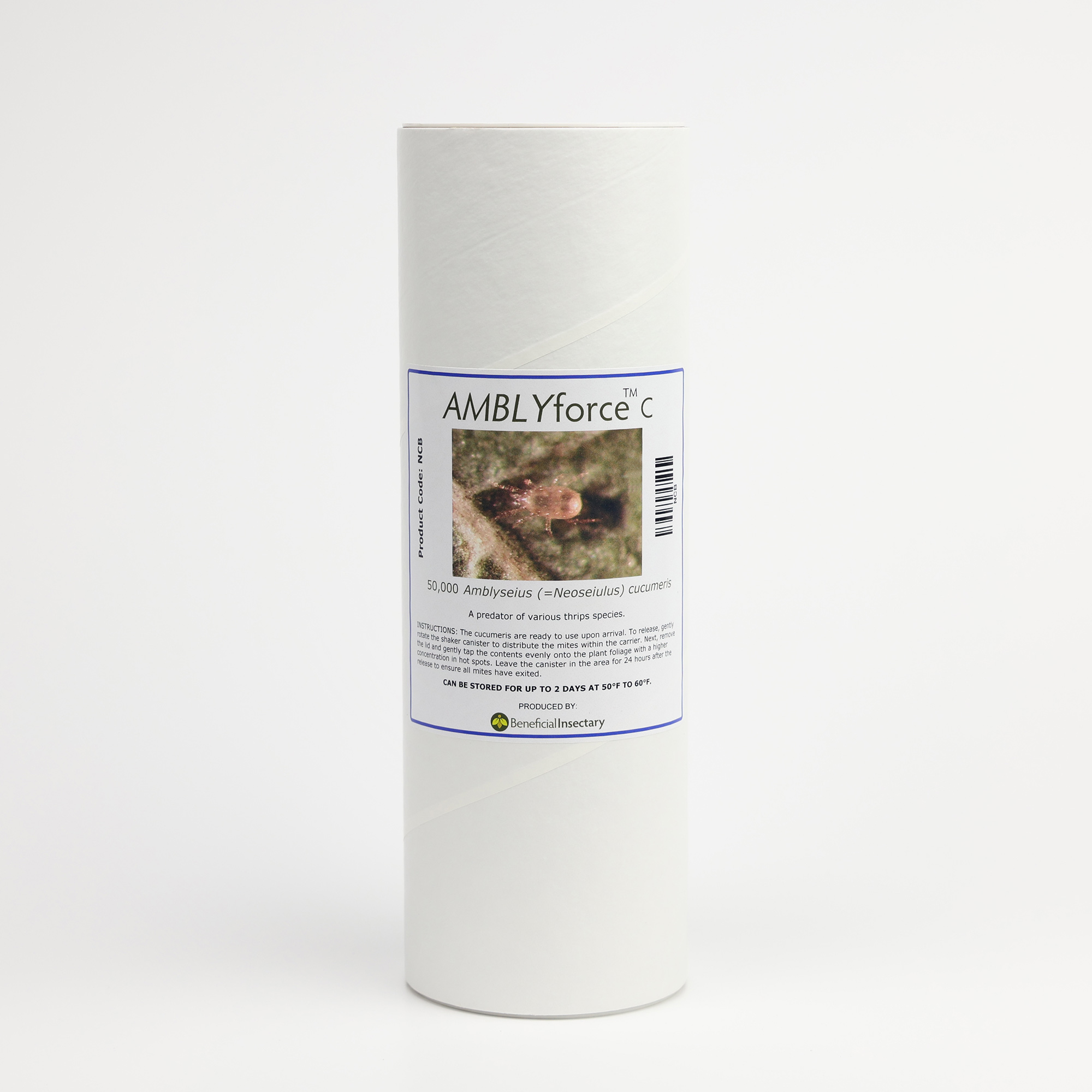 AMBLYforce™ C
(Amblyseius cucumeris) These predatory mites are a keystone in a well-run successful thrips control program. Use these units for control.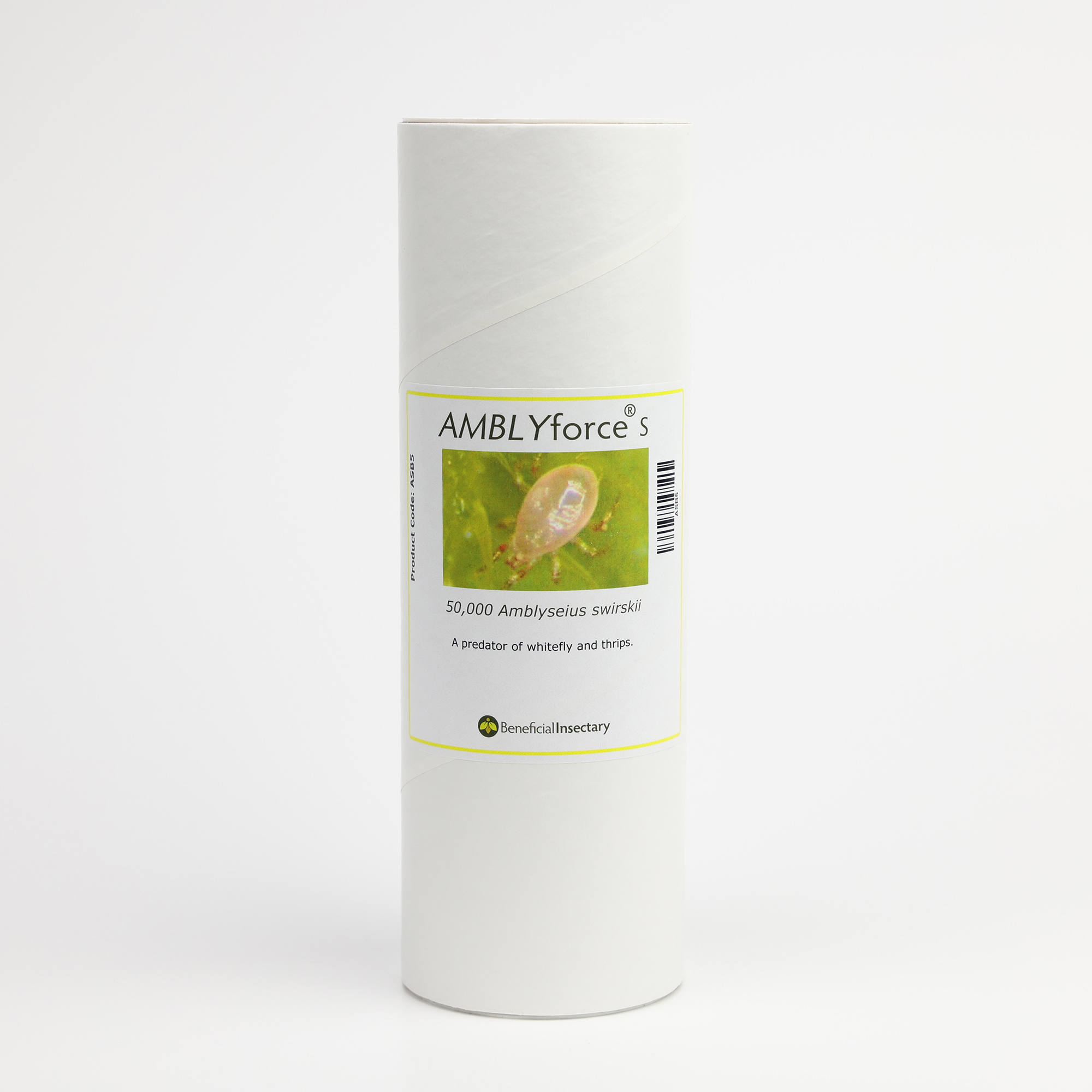 AMBLYforce™ S
(Amblyseius swirskii) These predatory mites can impact whiteflies and mites. Use this unit for control.
PERSIMILISforce™
(Phytoseiulus persimilis) For the medium- to high-infestation management of a two-spotted and related spider mite pest species. These are aggressive mites.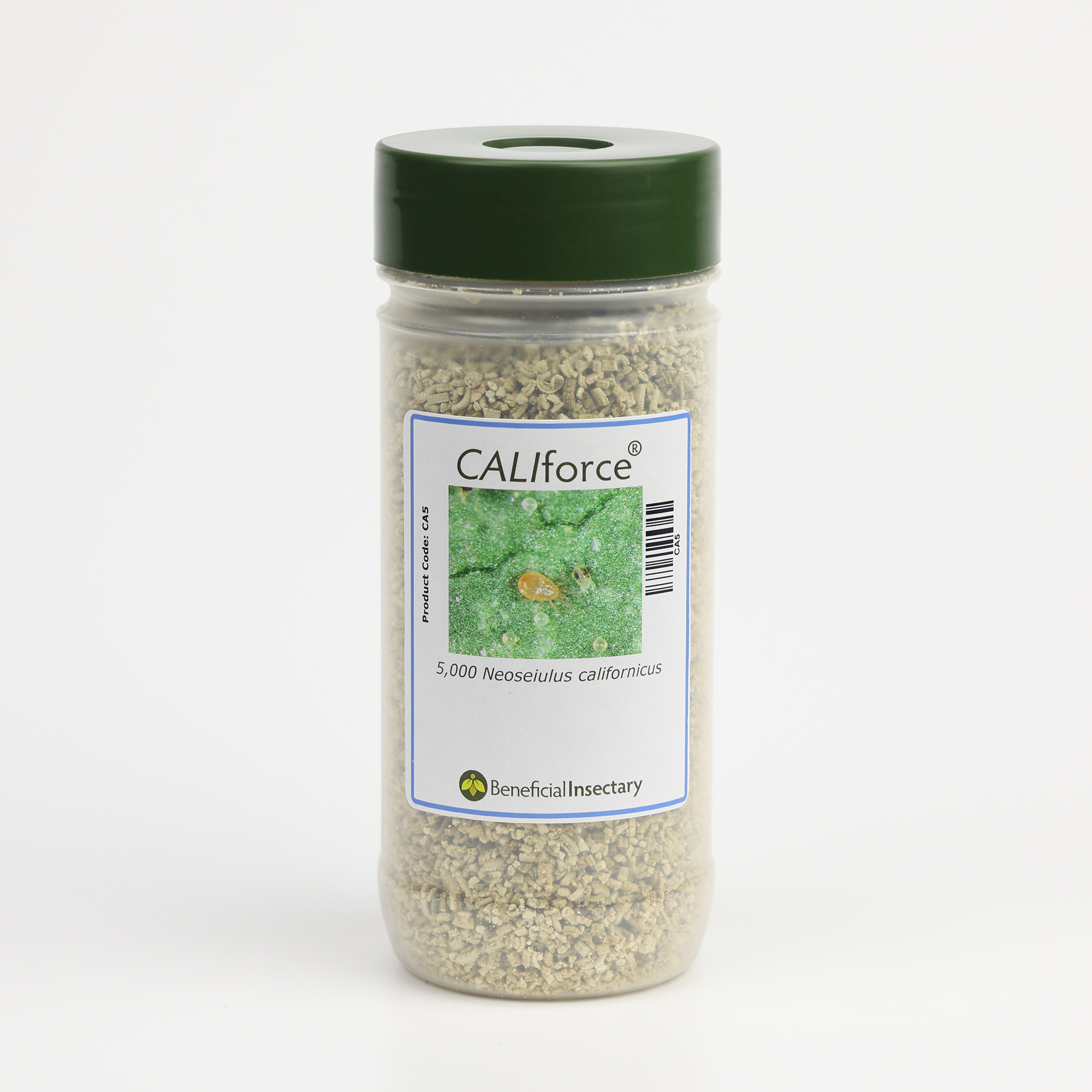 CALIforce™
(Neoseiulus californicus) If pest mite populations are sparse, these prevention-capable predatory mites are a solid choice.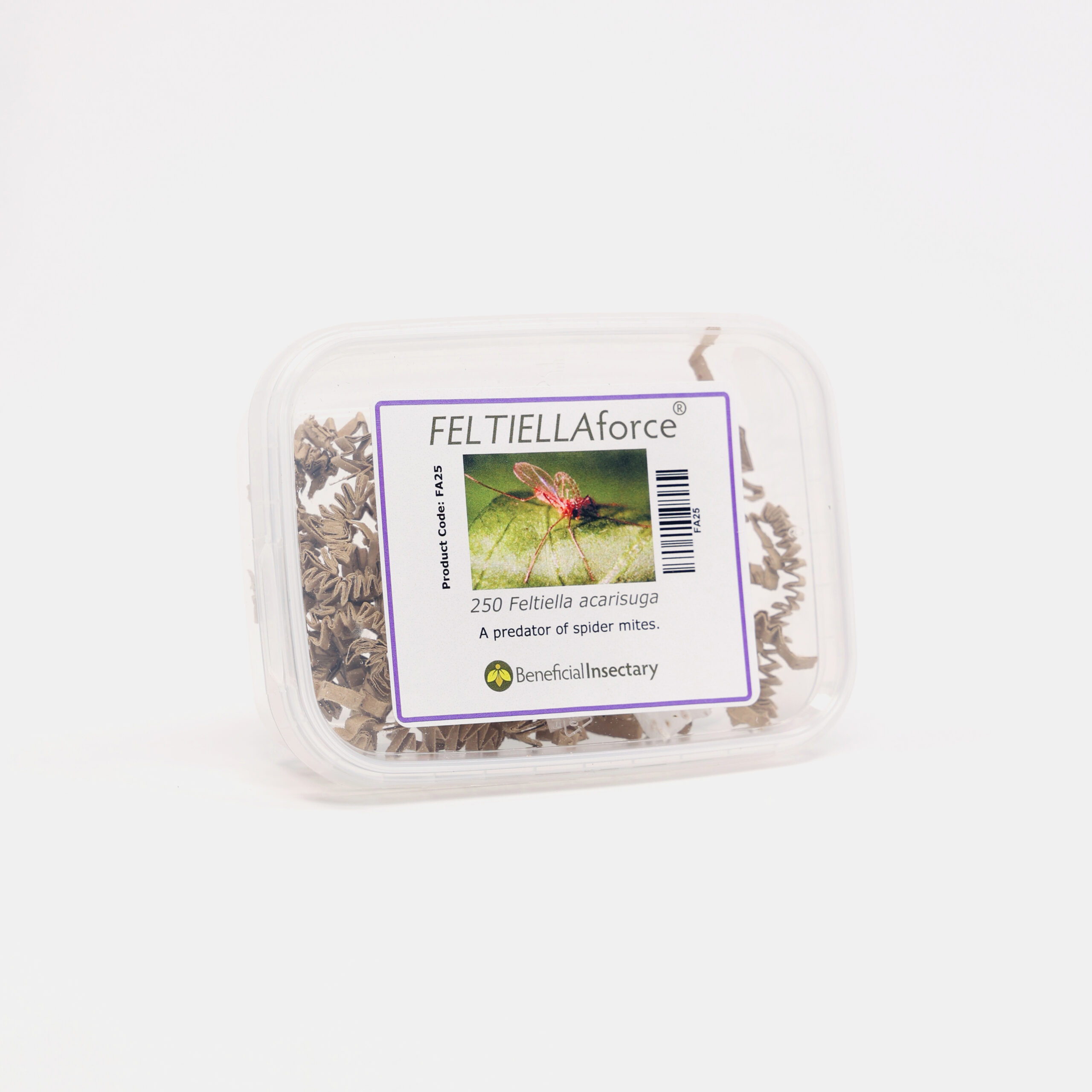 Feltiella is a species of beneficial midge native to much of the world. The larvae are voracious predators of many spider mite species, including the destructive carmine mite.